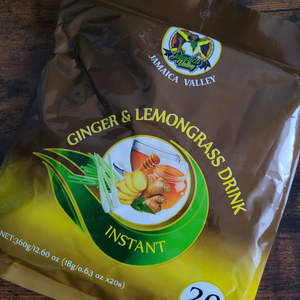 JV - Ginger & Lemongrass
Jamaica Valley Instant Teas are made with the finest quality ingredients. Distinctive taste. Uniquely dried & blended. 5 flavors, just add hot water!
1 bag x 20 pouches
Lemongrass is rich in antioxidants, which are good for your skin and helps make your hair shine. Ginger root is renowned for its digestive benefits and is believed to relieve nausea and increase absorption by helping food to move from the stomach to the small intestine. And it freshens your breath!
---
We Also Recommend
---